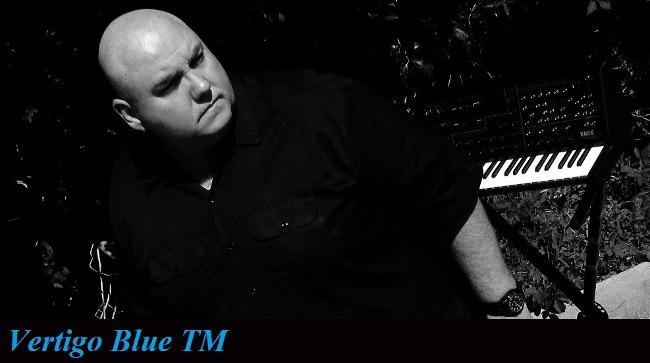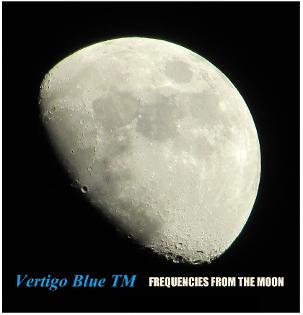 NEWS...
NEW ALBUM RELEASE
featuring 13 synthesizer driven experimental tracks
NOW AVAILABLE for download and / or streaming at:
Spotify, iHeartRadio, iTunes, YouTube, TIDAL and many others including:
click here: https://store.cdbaby.com/cd/vertigobluetm5

_________________________________________

Upcoming Shows:
FRIDAY - AUGUST 17, 2018
Vertigo Blue TM
Fiddle Witch and The Demons Of Doom
Emitt's Place - Houston, TX.
4852 Benning Drive Houston, TX. 77035
5 dollar cover / doors 3pm / show 9:30pm
FRIDAY - OCTOBER 12, 2018
Vertigo Blue TM
and others to be announced
Rudyard's British Pub
2010 Waugh Drive Houston, TX. 77006
more info. coming soon!
Much Thanx to everyone who came out to the May 4th show at Notsuoh in Houston, TX.!
A BIG THANK YOU to Coast To Coast A.M. for featuring Vertigo Blue in their Emerging Artists and picking up the song TUNDRA from the Area 51 album for bumper music: Visit Coast to Coast A.M. --click on Coast To Coast!
Thank you to The Recording Academy for placing the Vertigo Blue track "Area 51" on the Entry List for Nominations for the 50th Annual Grammy Awards and "U.F.O. Abduction" on the Entry List for Nominations for the 54th Annual Grammy Awards.


2018
The NEW album FREQUENCIES FROM THE MOON by Vertigo Blue TM is now on many music digital download and music streaming locations worldwide and including YouTube.
Vertigo Blue TM has plans for upcoming shows (be sure to check out show listing above) for show dates!
Late Summer / Fall - Vertigo Blue TM returns to the studio to get the synthesizers back up and working on the next music release.

_____________________________________
Much Thanks to all who attended the Harvey Electronic Benefit Concert on Saturday, September 9th 2017 and the Notsuoh Halloween Party on Saturday, October 28th. 2017 located at the Notsuoh venue in Houston, Texas
______________________________________
TOUR...
See Above Show Dates
______________________________________

CONTACT:
Send Email to:

__________________________________________________
Thank you from Vertigo Blue TM

AREA 51 was recently listed on the CDBaby.com Top Selling Indie albums... THANK YOU TO EVERYONE who support what I do as Vertigo Blue! -Mike (VB)
__________________________________________________

MUSIC...

WHERE TO hear and get MUSIC:

Vertigo Blue TM - Albums, EPs and singles are available at most internet music digital download stores wordwide including... Amazon.com, I Tunes, Bandcamp, Spotify, TIDAL, Pandora, Rhapsody and many more... including at... CDBaby.com
Be sure to check out Vertigo Blue TM on i heart radio!
Vertigo Blue TM Music Releases:
Albums: Area 51, Evolution, Abstract 1-10, FREQUENCIES FROM THE MOON
EPs: To The Future, Apollo 13
Singles: From Another World, 1983, Raven In The Snow, Abstract 10, Filter, I Saw You - extended
Be sure to tune into Vertigo Blue TM at YouTube and streaming locations including Spotify, TIDAL, i heart radio and many others!

_____________________________________

Vertigo Blue TM BIO - HISTORY AND CURRENT -
Synthesizer driven music - who's original style clash between Electropop and Electronica.
Michael Naus Jr. who goes by the name Vertigo Blue is a Texas based Composer. His music reflects his own versions of Synth - Electro Pop and Electronica and has been featured on radio including i heart radio as well as in club, film, Corporate and Government business and as bumper music on the nightime radio program Coast To Coast A.M. Three of his songs, Glowing In Black Mist, Intensity and On My Own, were featured in READ ON, a 2006 independent film by Jeff Faulkinbury.
Aside from his music releases, Vertigo Blue TM has performed around 500 shows throughout the United States including sharing the stage with Nitzer Ebb, Peter Murphy (of Bauhaus), The Georgia Satellites, John Lefler (of Dashboard Confessional), Bad Manners, Technical Itch, The Azoic and in 2015 sharing the lineup at Comicpalooza with Big Data at the George R. Brown Convention Center in Houston, Texas.
At the start in 1996 Vertigo Blue as a trio had landed their song, "Christmas Day" on a Holiday compilation album, "CatClaus 96" released by the synthpop network titled Control-Alt-Delete. The network included synthpop bands: Information Society, Anything Box, Channel 69 and a few others. That year, Colin Travis and Stacey Quebodeaux teamed up with Mike to release the song, "Christmas Day". After completion, Colin and Stacey returned to their other music projects. Mike continued as Vertigo Blue in a solo role initially composing experimental Electronica and signed with the Ultra Trec Records label in 1998 releasing an EP titled, "To The Future". Other of his compositions found their way onto numerous Electronica compilation albums. In 2001 Mike started his own record label, Ozmotic Records which would continue to be the home label for Vertigo Blue TM.
Vertigo Blue TM music releases are found in both physical and digital format which include albums: Area 51, Evolution, Abstract 1-10, Frequencies From The Moon, Apollo 13 (EP) and singles including 1983, Red Horizon, Raven In The Snow , From Another World and Filter. These music releases are available at many online music locations including i Tunes, Amazon, beatsmusic, Tidal, Bandcamp and can be heard at MTV artists beta, I Heart Radio, YouTube and at many online digital music streaming locations.
With quite a few years of working with synthesizers and as the artist Vertigo Blue TM, Mike has had the honor to be a Guest Speaker at St. Edward's University in Austin, Texas and also at Comicpalooza in Houston, Texas presenting a panel discussion on Creating Music with Synthesizers.
Vertigo Blue TM - Michael Naus Jr.'s compositions are on file and represented by BMI (Broadcast Music Inc.). A catalog of instrumental and vocal based compositions are available for film, television and commercial use.
Vertigo Blue TM continues to create synthesizer driven electronic music with plans for future music releases.
Vertigo Blue TM is available for bookings for Event, Venue, Corporate and Private Events.
CONTACT:
Send Email to: vertigobluetm@gmail.com