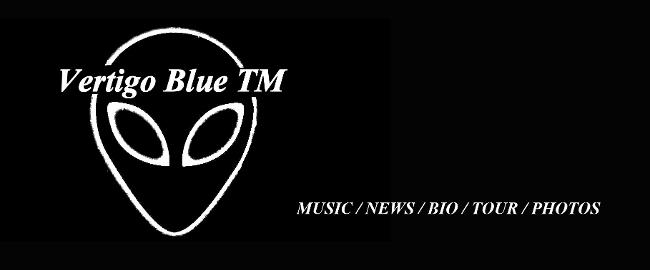 UPCOMING SHOW - Easy Credit Group Presents...
NOTSUOH HALLOWEEN PARTY
SATURDAY - OCTOBER 28th. 2017
doors 7pm 21 & Up Only FREE SHOW!
WEAR A COSTUME!
Performances by:
Vertigo Blue TM
Zero Detail
The Banisters
The Swimwear Department
@ Notsuoh - 314 Main Street Houston, Texas 77002
_________________________________________
THANK YOU to all who attended and helped out at the...
HARVEY ELECTRONIC BENEFIT CONCERT
SATURDAY - SEPTEMBER 9, 2017 @ Notsuoh, Houston, Texas - monies raised went to families effected by Hurricane Harvey via the Houston ISD Foundation. Performances were by...
Cinematic Manipulation
Vertigo Blue TM
TRB (The Radio Broadcast)
DJ Mike Winston (between band sets)
For more information and or to donate visit
2017 NEWS...
Above video by Sina Matix features the Vertigo Blue TM song, "Abstract 9" (from the Abstract 1-10 album by Vertigo Blue TM).
Video work and video production - Sina Matix (Cinematic Manipulation). Check out Cinematic Manipulation at CinematicManipulation.com
The song, Abstract 9 and the Abstract 1-10 album by Vertigo Blue TM are available at the Vertigo Blue TM Bandcamp.com page
Video Credits:
Cinematic Manipulation (Live Mix)
Blade Runner (Ridley Scott)
Vertigo Blue TM - Abstract 9 (Music Audio Track)
A BIG THANK YOU to Coast To Coast A.M. for featuring Vertigo Blue in their Emerging Artists and picking up the song TUNDRA from the Area 51 album for bumper music: Visit Coast to Coast A.M. --click on Coast To Coast!

2017
TOUR / LIVE:
Saturday - October 28, 2017 - Vertigo Blue TM at Notsuoh - Houston, TX (Halloween Show) See Above for information!
Meanwhile and in Between -

Vertigo Blue is back in the studio working on new music / compositions and the next album.
Be sure to check out the album - Abstract 1-10 by Vertigo Blue TM at the Vertigo Blue TM Bandcamp page!
From Another World - NEW SINGLE
From Another World - an Alien / U.F.O. based single added to the Area 51 sequel music by Vertigo Blue TM - Now Available for digital download.
Contact / Booking... send email to:

__________________________________________________
Thank you much - from Vertigo Blue:

It is VERY NICE to see my album AREA 51 listed on the CDBaby.com Top Selling Indie albums... THANK YOU TO EVERYONE who support what I do as Vertigo Blue! -Mike (VB)
__________________________________________________

WHERE TO GET MUSIC:

Vertigo Blue TM - Albums, EPs and singles are available at most internet music digital download stores wordwide including... Amazon.com, I Tunes, Bandcamp, Rhapsody and many more... including at... CDBaby.com
The new instrumental album "Abstract 1 - 10" is available... click on this: Vertigo Blue TM Bandcamp page
Vertigo Blue TM Music Releases:
Albums: Area 51, Evolution, Abstract 1-10
EPs: To The Future, Apollo 13
Singles: From Another World, 1983, Raven In The Snow, Abstract 10
Be sure to tune into Vertigo Blue TM at YouTube and streaming locations including Spotify and many others!

_____________________________________

Vertigo Blue TM - HISTORY AND CURRENT -
Synthesizer and vocal driven music - who's original style clash between Electropop and Electronica.
Michael Naus Jr., who goes by the name Vertigo Blue is a Texas based Composer. His original compositions have been used on radio, club, film, Corporate and Government business including being featured as bumper music on the nightime radio program Coast To Coast A.M. Three of his songs were featured in READ ON, a 2006 independent film by Jeff Faulkinbury. Two songs by Vertigo Blue TM, "Area 51" and "U.F.O. Abduction" were listed on the Entry List for Nominations for the 50th and 54th Annual Grammy Awards. Aside from his music releases, Vertigo Blue TM has performed around 500 shows throughout the United States including performing in an opening role for Nitzer Ebb, Peter Murphy (of Bauhaus), The Georgia Satellites, John Lefler (of Dashboard Confessional), Bad Manners, Technical Itch, The Azoic and sharing the lineup at Comicpalooza (2015) with Big Data at the George R. Brown Convention Center in Houston, Texas.
It all began in 1996, when Vertigo Blue as a trio had landed their song, "Christmas Day" on a Holiday compilation album, "CatClaus 96" released by the synthpop network titled Control-Alt-Delete. The network included synthpop bands: Information Society, Anything Box, Channel 69 and a few others. That year, Colin Travis and Stacey Quebodeaux teamed up with Mike to release the song, "Christmas Day". After completion, Colin and Stacey returned to their other music projects. Mike continued as Vertigo Blue in a solo role initially composing experimental Electronica and signed with the Ultra Trec Records label in 1998 releasing and EP titled, "To The Future". Other of his compositions found their way onto numerous Electronica compilation albums. In 2001 Mike started his own record label, Ozmotic Records which would continue to be the home label for Vertigo Blue TM.
Vertigo Blue TM music releases are found in both physical and digital format which include albums: Area 51, Evolution, Apollo 13 (EP) and singles including 1983, Red Horizon, Raven In The Snow and From Another World. These music releases are available at many online music locations including i Tunes, Amazon, beatsmusic, Tidal, Bandcamp and can be heard at MTV artists beta, I Heart Radio, YouTube and at many online digital music streaming locations.
With quite a few years of working with synthesizers as well as conducting business as the artist Vertigo Blue TM, Mike has had the honor to be a Guest Speaker at St. Edward's University in Austin, Texas and also at Comicpalooza in Houston, Texas presenting a panel discussion on Creating Music with Synthesizers.
Vertigo Blue TM - Michael Naus Jr.'s compositions are on file and represented by BMI (Broadcast Music Inc.). A catalog of instrumental and vocal based compositions are available for film, television and commercial use.
Vertigo Blue TM continues to create synthesizer driven electronic music with plans for future music releases and is available for live performance booking for venue, events and corporate bookings.