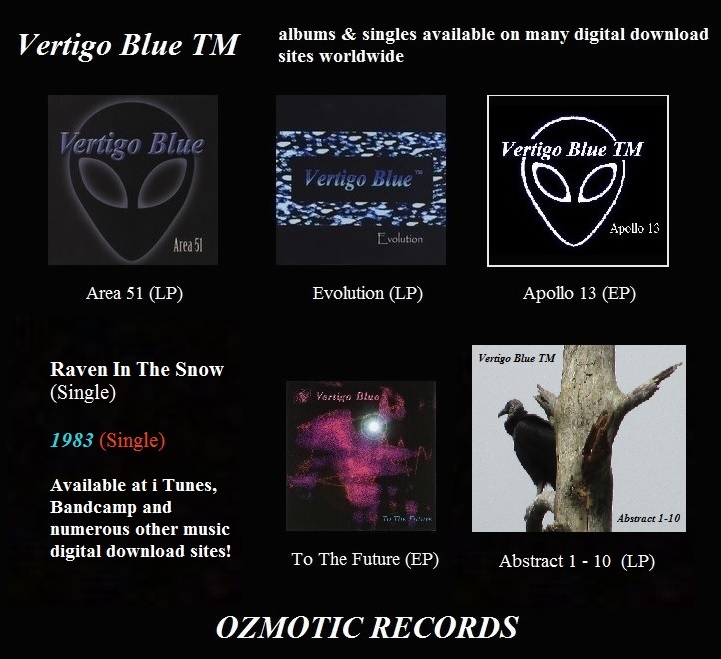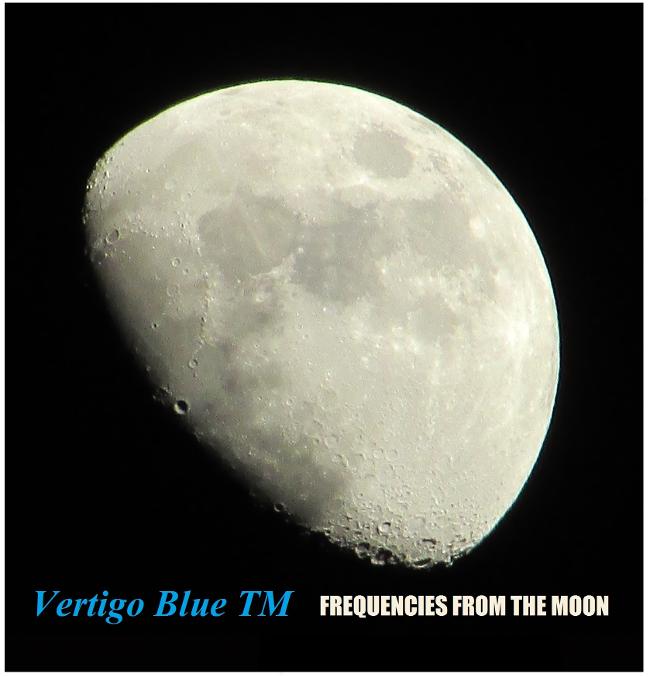 FREQUENCIES FROM THE MOON NEW ALBUM from Vertigo Blue TM
Vertigo Blue TM music available at many online locations including...
i Tunes https://itunes.apple.com/us/artist/vertigo-blue-tm/id192647457
Bandcamp http://www.vertigobluetm.bandcamp.com
CDBaby http://www.cdbaby.com/Artist/VertigoBlueTM
RELEASES FOR 2021:
Album:

New Singles:
(from the Evolution album by Vertigo Blue TM)
is Now Available at the Vertigo Blue TM Bandcamp page

Vinyl:
WE Records Release (2002) and also in digital on the Vertigo Blue Area 51 album (2005 Ozmotic Records Release):
Christmas / Holiday Tracks by Vertigo Blue TM: O Holy Night and Christmas Day are available for digital download at the Vertigo Blue TM Bandcamp page
Vertigo Blue TM is an independent artist.
Label or Artist inquiries via email are welcome at vertigobluetm@gmail.com
OZMOTIC RECORDS
(Established in 2001) U.S. based independent record label spearheaded by Michael Naus Jr. near Houston, Texas. The label was created to push Vertigo Blue TM (Vertigo Blue) and any of his own releases. Formats include Electro & Synth Pop, Electronica, Electro, Alternative. Vertigo Blue TM Releases: 2005 LP Release titled Area 51, 2011 LP Release Evolution, 2013 Singles Raven In The Snow, Red Horizon and Ecstasy - 2015: Abstract 1 - 10 (LP). Ozmotic Records currently handles music distribution though it's many online outlets. Ozmotic Records is not currently seeking other artists or demos.
Visit the Ozmotic Records wiki page at last.fm
click here... http://www.last.fm/label/Ozmotic+Records